Feldenkrais® can broaden awareness, spark the imagination and help an individual gain a clearer self-image, leading to a feeling of wellness physically, emotionally and mentally.
Click here to find out more...


Revive your inherent knowledge of movement to Inspire a new generation of healthy beautiful dancers! Workshops, articles,
guest teaching
and more!
Click here...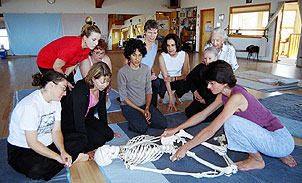 Photo by Lenny Foster




Check out our current workshops! Click here for details...



"Your caring and commitment come through clearly, and the careful construction of your presentations let's the audience know you respect them and value their time. You have a kind and strong presence but don't have to dominate the room to be heard, people want to listen to you." - Kevin Creedon, NY
Click here for more testimonials...




Prisca Winslow
PO Box 2714
Taos, New Mexico 87571
phone 575.779.7169
email info@moveintobalance.com